Posted on 16 October 2016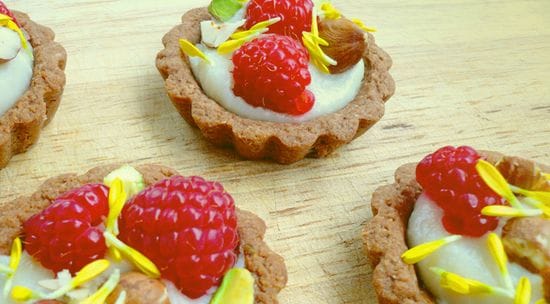 Filling
4 taro
3 tablespoons honey
1 tablespoon vanilla extract
1 tablespoon coconut oil (plus more for oiling pans) Crust
1 1/2 cups almond flour
½ cup arrowroot flour
2 tablespoons cocoa
2 tablespoons coconut oil
4 teaspoons honey
4 teaspoons water Assembly
Chopped hazelnuts
Chopped pistachios
Raspberries
Edible flowers Heat oven to 180°C. Grease ten 2.5" fluted tartlet pans, set aside.
Thoroughly wash the taro, scrubbing to remove any dir...